MMTMC
6TH NOV 2021 | 03 – 05PM


MISSING
ON GHOST ISLAND
Solve the mystery. Win grand prizes.
$3000
worth of prizes to be won.
TOP PRIZE
* ONE YEAR membership to MMTMC worth $547
Total valued at > $2500
2nd PRIZE
$50 Grab vouchers for each member
Total valued at >$300
3rd PRIZE
$20 Grab vouchers for each member.
Total valued at > $150
MAP OF GHOST ISLAND
Drawn by a lunatic on a full moon night. Use at own risk.
READY
for our most epic virtual quest?
TRIBES
It is imperative that you choose your tribe members wisely. The wider the diversification of gender, age and years as a member, the better it will work to your advantage.
CLUES
Clues are everywhere. On this landing page, in a video, visible on the world map and on the terrain. It makes sense to keep a look out for them everywhere. And revisit some areas where necessary.
SCORES
Two things you always want to monitor:
1) Time remaining
2) The real-time scoreboard
STRATEGY
Never lose focus on the trophy. If you are on the losing end, team up with your nemesis…. if necessary.
SABOTAGE
It's a dog-eat-dog world out there. You can only win when the other teams lose. Win more points for your team; deduct points from other teams.
KNOWLEDGE
Players who have watched episode 1 of Netflix's Squid Game will have essential knowledge and benefit from it.
PURGATORY
"Give me six hours to chop down a tree and I will spend the first four sharpening the ax." – Abraham Lincoln
Sharpen the ax before the game by exploring the Pre-Game Prep World: Purgatory
RESCUE TEAMS
ORGANIZING COMMITTEE
Raymond Ho
Charter President

SENIOR MENTOR
Mike Ng
Past President / Charter Member Advisor (Partnership) / DTM

SENIOR MENTOR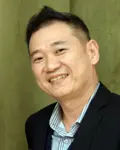 Jeffery Seah​
Past President / Advisor (Strategic Planning)

SENIOR MENTOR
Michell Wong
Advisor (Learning development)

SENIOR MENTOR
Chandran Kanapathey
Advisor (Learning development)

SENIOR MENTOR
Team
Viva Events
A Viva Events production

PRIZE
SPONSORS